Common Name: Climbing Hydrangea Latin Name: Hydrangea anomala subsp. petiolaris Size: 8 (min) to 20 (max)
Are you looking for this plant?
Let us know
and we'll help you find it!
Are you a retailer who sells this plant? Do you want to list it here? You can enter your inventory directly on PlantPlaces.com, using a web browser or an Android™ device.
Contact Us
to request an account.
I have tried growing a climbing hydrangea it may be a different type than this onethree times in two different sites both with partial shade and good soil. I have not had any luck. Any suggestions Anyone else have this problem
Plant Facts
Category:
Vine
Family:
Hydrangeaceae
Genus:
Hydrangea
species:
anomala subsp. petiolaris
Origin:
Japan, China
Size:
8 (min) to 20 (max)
Size Description:
Notes:
Characteristics:

Recommended

Winter Interest
Do you like this plant?

Plant Images and Specimens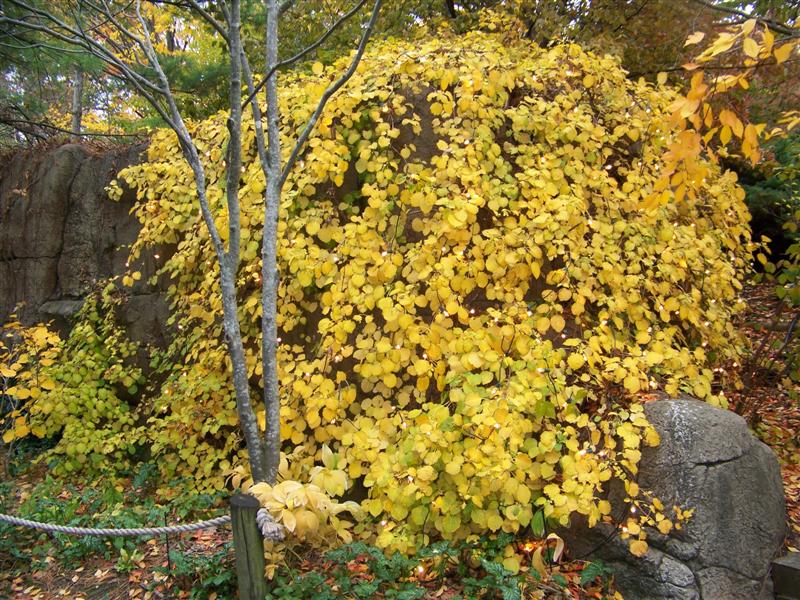 Location: Zoo/monkey/island
Age: 1987
Photo Credit: Steve Foltz
Season: fall
Location: Spring Grove Cemetery
Photo Credit: Steve Foltz
Location: Spring Grove Cemetery 4521 Spring Grove Ave Cincinnati OH 45232
Specimen: 570
Location: Spring Grove Cemetery
Photo Credit: Steve Foltz
Location:
Cleveland Botanical Garden
11030 East Blvd Cleveland OH 44106
GPS location of this plant [Latitude: 41.511478280000000 Longitude: -81.610103480000000] Specimen: 2927
Location:
Cleveland Botanical Garden
11030 East Blvd Cleveland OH 44106
GPS location of this plant [Latitude: 41.511478280000000 Longitude: -81.610103480000000] Specimen: 2949