Common Name: Katsura Tree Latin Name: Cercidiphyllum japonicum Size: 30 (min) to 60 (max)
Are you looking for this plant?
Let us know
and we'll help you find it!
Are you a retailer who sells this plant? Do you want to list it here? You can enter your inventory directly on PlantPlaces.com, using a web browser or an Android™ device.
Contact Us
to request an account.

A user with PlantPlaces.com Mobile for Android™ has identified this plant for sale at a retailer. You can identify plants for sale, too!
Download PlantPlaces.com Moble here, for free, on the Google Play™ Store!
Or,
read more about it here
| | | | | | |
| --- | --- | --- | --- | --- | --- |
| Quantity | Price | Vendor | Location | Notes | Date Identified |
| 10 | 140.00 | natorp nursery outlet, Mason OH | Lat: 39.31520335 Long: -84.33476832 | | 2013-04-06 |
Is there anyone who carries this around NKY
Plant Facts
Category:
Tree
Family:
Genus:
Cercidiphyllum
species:
japonicum
Origin:
China, Japan
Size:
30 (min) to 60 (max)
Size Description:
medium to large tree
Notes:
PlantPlaces.com Plant of the Week: October 7, 2012
Cercidiphyllum japonicum 'Amazing Grace' – Amazing Grace Weeping Katsura
by: Steve Foltz
This week I was at Spring Grove Cemetery and Arboretum. Of all the trees that I see at Spring Grove there is one tree that I especially love to show people. That tree is the magnificent Amazing Grace Weeping Katsura (Cercidiphyllum japonicum 'Amazing Grace').
This graceful weeping tree is one of the most underused plants in our region. The foliage is a bluish-green, 2 to 4 inches long and wide that turn yellow in the fall. There is a unique sweet burnt sugar fragrance that hovers around the plant whenever leaves fall from the tree. Every sensory Garden should have an Amazing Grace Weeping Katsura for this trait alone! The leaves on Amazing Grace Katsura are thicker than the species and other cultivars of Katsura making Amazing Grace Weeping Katsura a little tougher than the others. I think when Amazing Grace Katsura was first named some thought that all weeping Katsura trees were the new cultivar 'Amazing Grace'. This is certainly not the case so when looking for this tree be sure the nursery knows the parentage of the plants they are selling as 'Amazing Grace'. There is a more upright weeping Katsura named 'Morioka Weeping'. This too is a fine weeping Katsura but in my opinion has nothing on 'Amazing Grace'.
The original plant at Spring Grove was donated by Dick Ammon back in the late 70s. Dick received the plant from Theodore Klein, a Kentucky nurseryman from Crestwood, Kentucky. Theodore Klein was the one responsible for propagating and distributing several of the large Amazing Grace weeping Katsura trees we see today.
There are several plants of 'Amazing Grace' in the Greater Cincinnati, Northern Kentucky and Louisville regions. Yew Dell Gardens (the former home of the late Theodore Klein), Cave Hill Cemetery and Spring Grove Cemetery and Arboretum have specimens of the original plants from the late Theodore Klein. Each of these specimens are over 25' tall and 35 feet wide after 35 plus years in the ground.
Make a point of visiting one of the beautiful specimens of Amazing Grace Weeping Katsura trees this fall. Visit a smaller but beautiful specimen at the Cincinnati Zoo and Botanical Gardens along the railroad tracks by the Reptile House. Do you know of any other specimens and where they are located? Let us know and we will add them to www.plantplaces.com!
View other PlantPlaces.com Plant of the Week entries here.
Characteristics:

Recommended
Do you like this plant?

Plant Images and Specimens
Foliage
Location: Spring Grove
Photo Credit: R. Scott Beuerlein
Grove of Trees at P&G Headquarters
Location: Downtown Cincinnati
Photo Credit: R. Scott Beuerlein
Grove of Trees at P&G Headquarters
Location: Downtown Cincinnati
Photo Credit: R. Scott Beuerlein
Large Tree
Location: Spring Grove
Age: Old
Photo Credit: R. Scott Beuerlein
Season: April
Location: Cincinnati Zoo and Botanical Gardens 3400 Vine Street Cincinnati OH 45220
Specimen: 144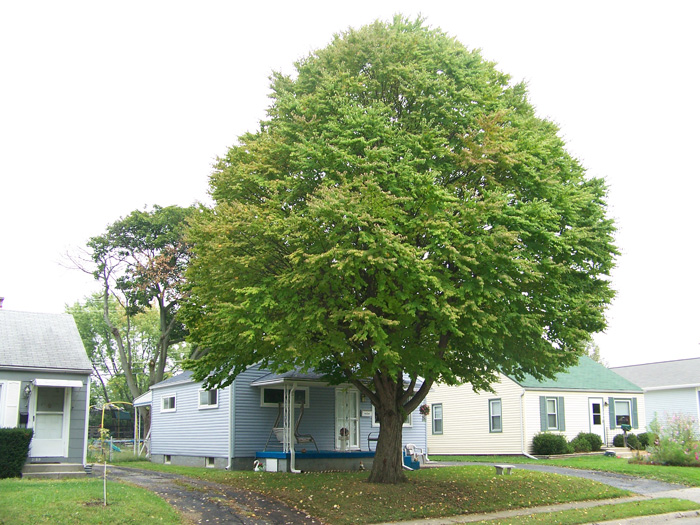 Location: 6 Greenbriar Ft. Mitchell
Photo Credit: Steve Foltz
Location: 6 Greenbriar Ft. Mitchell KY 41017
Specimen: 151
Location: Cincinnati Zoo and Botanical Gardens 3400 Vine Street Cincinnati OH 45220
Specimen: 194
Location: Columbus 3195 Howey Columbus OH 43224
Specimen: 195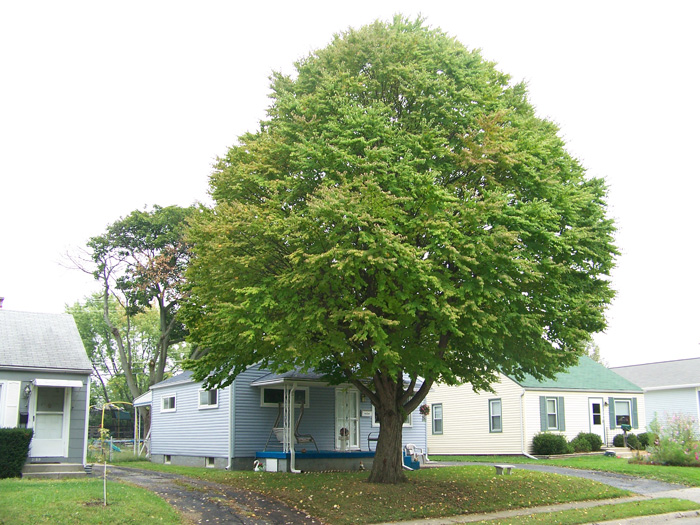 Location: Columbus
Photo Credit: Steve Foltz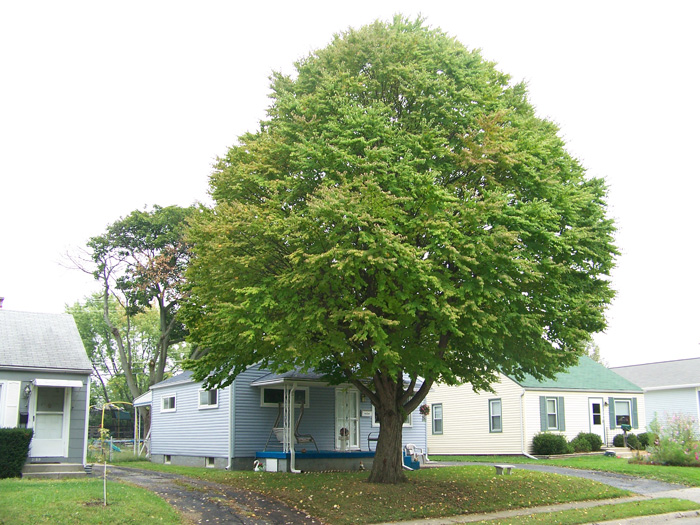 Location: Columbus
Photo Credit: Steve Foltz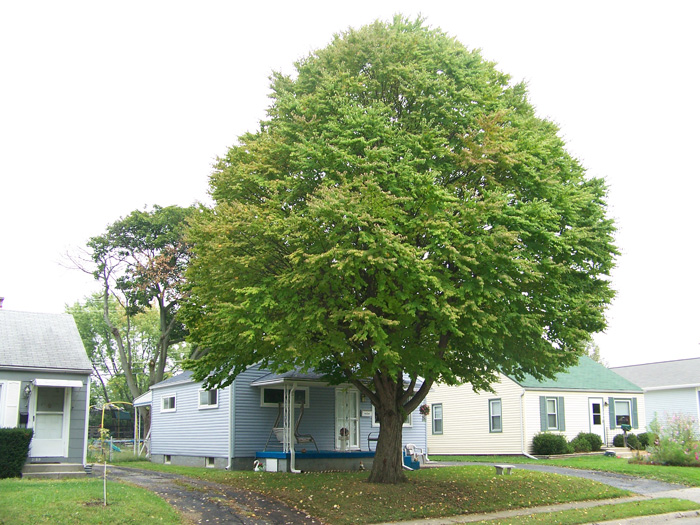 Location: Columbus
Photo Credit: Steve Foltz
Location: Columbus 3195 Howey Columbus OH 43224
Specimen: 196
Location: Cave Hill Cemetery Cave Hill Road Louisville KY
Specimen: 518
Tree in fall color
Photo Credit: Steve Foltz
Location:
Spring Grove Cemetery
4521 Spring Grove Ave Cincinnati OH 45232
GPS location of this plant [Latitude: 39.171540883333300 Longitude: -84.526593050000000] Specimen: 579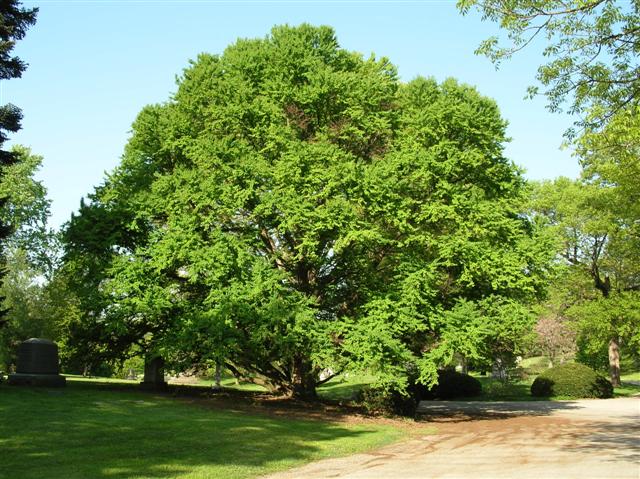 Large tree
Location: Spring Grove Cemetery
Photo Credit: R. Scott Beuerline
Location:
Spring Grove Cemetery
4521 Spring Grove Ave Cincinnati OH 45232
GPS location of this plant [Latitude: 39.166465883333300 Longitude: -84.522832500000000] Specimen: 1226
Location:
Spring Grove Cemetery
4521 Spring Grove Ave Cincinnati OH 45232
GPS location of this plant [Latitude: 39.171378950000000 Longitude: -84.526035766666700] Specimen: 1232
Location:
Cincinnati Zoo and Botanical Gardens
3400 Vine Street Cincinnati OH 45220
GPS location of this plant [Latitude: 38.233721450000000 Longitude: -85.719814890000000] Specimen: 2629
Location:
Village of Moscow, Ohio
Water St Moscow OH
GPS location of this plant [Latitude: 38.856653266666700 Longitude: -84.231434200000000] Specimen: 2712
Location:
Cincinnati Zoo and Botanical Gardens
3400 Vine Street Cincinnati OH 45220
GPS location of this plant [Latitude: 39.171277500000000 Longitude: -84.526573250000000] Specimen: 2804
Location:
Cincinnati Zoo and Botanical Gardens
3400 Vine Street Cincinnati OH 45220
GPS location of this plant [Latitude: 39.142146720000000 Longitude: -84.509840230000000] Specimen: 2844
Location:
Cleveland Botanical Garden
11030 East Blvd Cleveland OH 44106
GPS location of this plant [Latitude: 41.510711400000000 Longitude: -81.610324300000000] Specimen: 2867
Location:
Cleveland Botanical Garden
11030 East Blvd Cleveland OH 44106
GPS location of this plant [Latitude: 41.511544000000000 Longitude: -81.610501083333300] Specimen: 2870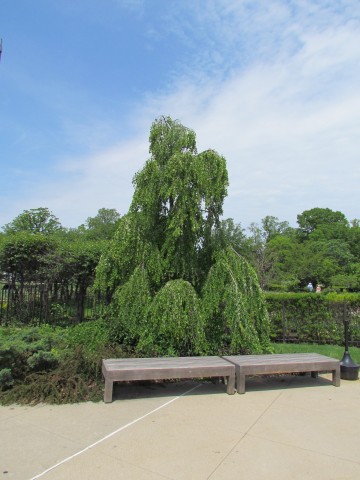 Cercidiphyllum japonicum
Location: Cleveland Botanical Garden
Photo Credit: Brandan Jones
Season: May 2013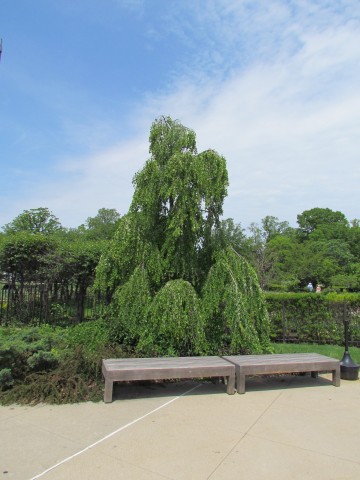 Cercidiphyllum japonicum
Location: Cleveland Botanical Garden
Photo Credit: Brandan Jones
Season: May 2013